STAFFORDSHIRE & WEST MIDLANDS BILLIARDS & SNOOKER ASSOCIATION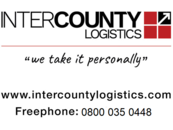 STAFFORDSHIRE & WEST MIDLANDS BILLIARDS & SNOOKER ASSOCIATION
SPONSORED BY INTER COUNTY LOGISTICS
News
THE MICK FAULKNER CHAMPION OF CHAMPIONS TROPHY 2020/21
10/11/19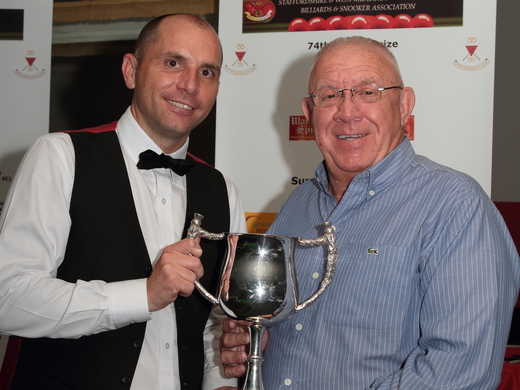 NEXT SEASON THERE WILL BE A NEW COMPETITION ADDED TO THE LEAGUE'S COMPETITIONS AND HAS BEEN NAMED THE MICK FAULKNER CHAMPION OF CHAMPIONS TROPHY IN MEMORY OF MICK FAULKNER WHO SADLY AND SUDDENLY PASSED AWAY ON 29TH OCTOBER 2019.
THIS COMPETITION IS IN MEMORY OF MICK FOR ALL HIS DEDICATION, COMMITMENT AND COACHING OF MANY YOUNGSTERS OVER MANY DECADES WITHIN THE ASSOCIATION AND THE WIDER SNOOKER COMMUNITY IN THE WEST MIDLANDS AREA.
QUALIFICATION FOR THIS COMPETITION WHICH WILL START IN SEPTEMBER 2020 (OVER THE BEST OF FIVE FRAMES THROUGHOUT WITH AN INDIVIDUAL HANDICAP MARK GIVEN) AND WILL BE AS FOLLOWS :-
INDIVIDUAL CHAMPION
INDIVIDUAL HANDICAP CHAMPION
JUNIOR CHAMPION
GRANDMASTERS CHAMPION
6 RED HANDICAP CHAMPION
SECRETARIES HANDICAP CHAMPION
ALL MOST WINS WINNERS IN ALL DIVISIONS (INCLUDING JOINT MOST WINS WINNERS)
ALL QUALIFYING PLAYERS WILL AUTOMATICALLY BE ENTERED INTO THE COMPETITION UNLESS THEY EXPRESS THEY ARE NOT AVAILABLE TO ENTER OR DO NOT WISH TO.
Follow the site to get the latest news and results straight to your email